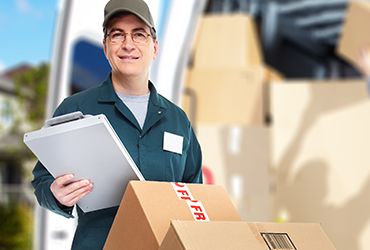 Many people are afraid of hearing removalists company because they find hiring them a costly process. This is not true in the case of Removalists NSW. We are cheap removalists Sydney and offer our services at an affordable cost to the clients. Understandably, folks are prudent of paying to the removal company.
However, you need to understand that hiring services of removalists can save your money in the long run. When you plan to move interstate on your chances of damage in transit are more. Therefore, Removalists NSW helps you in preventing any kind of damages to your items in transit.
Why you should hire interstate removalists Sydney?
Packing Professionally:
Many people think they have a decent knowledge of how to do packing efficiently. Moreover, they also think that not investing their money on hiring any removalist company will save their money. However, packing is truly an art. If it is not done by professionals, you cannot think of an easy interstate move.
Our highly professional team is familiar with the different techniques of packing. also, they know different items required different kinds of packing.
When you hire our services, you need not take any kind of stress regarding the packing of your precious belongings. In this way, you can avoid unfortunate accidents during transportation.
Preventing Damage:
Most of the people who are not interested in hiring professional removalists, prefer calling their best mates. Even if you call your pals to help you with packing, possible chances of damages are high. Indeed, you don't need more people for packing your items rather there is a need for professional hands.
You are advised not to take any kind of risk with your precious items and hire the services of professionals. It's not that your friends will intentionally cause harm to your items but you cannot expect perfection from inexperienced amateurs. Therefore, you must allow us to do the packing task to protect all your items from damage.
Pay Now and save in the long run
Relocating is terrifying for many people because you need to spend a lot of extra money at that time. The cost incurred at the time of relocating can put a heavy burden on you. But hiring our expert's services will always be affordable because you will save money in the long run. You will be able to avoid costly replacements due to damage or leakage in transit.
Also, all the responsibility of your heavy and precious items is taken by our professionals. So, you need not worry about the losses. So, if you are not interested in purchasing any new items, you must hire the services of Removalists NSW.
About our professionals
Whatever the circumstances are, all you need is to shift your belongings from one point to another without damage. Hiring our services is an ideal option because we have years of experience in handling heavy and delicate items. Also, we will be there at your place before time to help you in all packing process.
Furthermore, our duty is not over with the packing. But we also do dismantling, assembling and reassembling your belongings. Our experts take care of your items during the transit and unload it once you reach the new place. That is why they are the best Sydney removalists.
What services you can expect from us?
• Furniture removals: get cheap and affordable furniture removal service from the best removalists in Australia. We offer our customers with the containers so that they can cover the furniture well. Consequently, it provides safety to the furniture and it remains in the same condition as on the day of packing.
Our cheap and reliable furniture movers handle heavy furniture with at most care. Also, during the interstate move, you get your furniture in the best possible condition.
• Office removals: Whether you want to remove your office furniture or looking for office relocation, come to us. Office relocation can be difficult so to save your time and efforts hire professionals. We provide you containers and boxes in which you can pack all your office items safely.
Furthermore, if you don't have much time to pack your stuff, our experts will do that for you as well. All you need to do is, give us a call and we will be there to help you.
• Boxes: Our unlimited services also include packing boxes. If you need urgent moving boxes, you can contact us. We have strong boxes, containers, and cartons ready for our customers. You can choose boxers according to your packing material including cartons, plastic boxes and much more.
• Interstate removals: You are mentally all set for an interstate relocation. But what about packing, loading, unloading and unpacking your belongings? For this, you must need the help of experts in this field.
Indeed, an interstate move is much more tiring than a neighborhood move. If you are running a business, the interstate move by own means loss of revenue and profit. For home relocation, it will cause additional stress of the safety of your belongings. So, hiring our services can be wise in both cases.
• Storage Services: Many times, you can need storage e-service. If you are planning for a long vacation, going for a long business meeting and so forth, contact us. All you need to do is, inform us whenever you need to store your items. Our professional team will reach your place and take your stuff for safe storage.
Our professional movers will inform you about the right portable module for you. Also, they will give you a quote and pick up date will be set. All you need to do then is 'Relax'. Our Sydney Removalists and storage experts will take care of everything.
Movement is an ongoing process and everyone goes through this phase. So, this time if it's your interstate move, make it simple and memorable by hiring us. You can enjoy your interstate move by giving all the stress of your movement to us. Contact us today!